Our confectionery outlet is the perfect meeting point to treat yourself and taste the best of Italian tradition in our "world of sweets".
OUR RANGE
Party favours upon request, do-it-yourself party favours, ribbons and tulle
Dragées - assorted flavours and colours
Assorted bulk soft candies
Hard candies
Gummies and marshmallow
Liquorice
Chocolate and pralines, bulk and wrapped
Nougat and brittle
Biscuits, croissants, muffins, tarts and pies
A product for every occasion (Mother's day, Valentine's Day, Halloween, Father's day, ..)
Toys, teddies, lollipops
Everything for your birthday party: simple or special candles, decorations, balloons, greeting cards
Everything to decorate your cakes
Balloons, confetti throwers and rice cones for weddings
Coffee and Nespresso compatible capsules
Artisanal beers and liquors
FACTORY OUTLET
Not far from the production facility of Caravaggio and next to the Bre-Be-Mi motorway tollgate, our factory outlet is a retail shop where you can buy all the wide range of Quaranta products as well as many other novelties you cannot find anywhere else. Our outlet has got the best brands of chocolate: Lindt, Venchi, Majani and Perugina, candies of all types and flavours, biscuits, teas and infusions and thousands of products at discounted and bargain prices.
CAFE
What better way to start your day! Our café offers tasty coffee and cappuccino with fresh croissants, krapfen, donuts, cakes and much more for a sweet day. For lunch we offer yummy hot dishes, salads, savoury crepes, sandwiches and toasties. At snack time, both young and old can enjoy ice cream yogurts with all kinds of toppings, hot chocolate, cakes, biscuits, granita and Nutella crepes.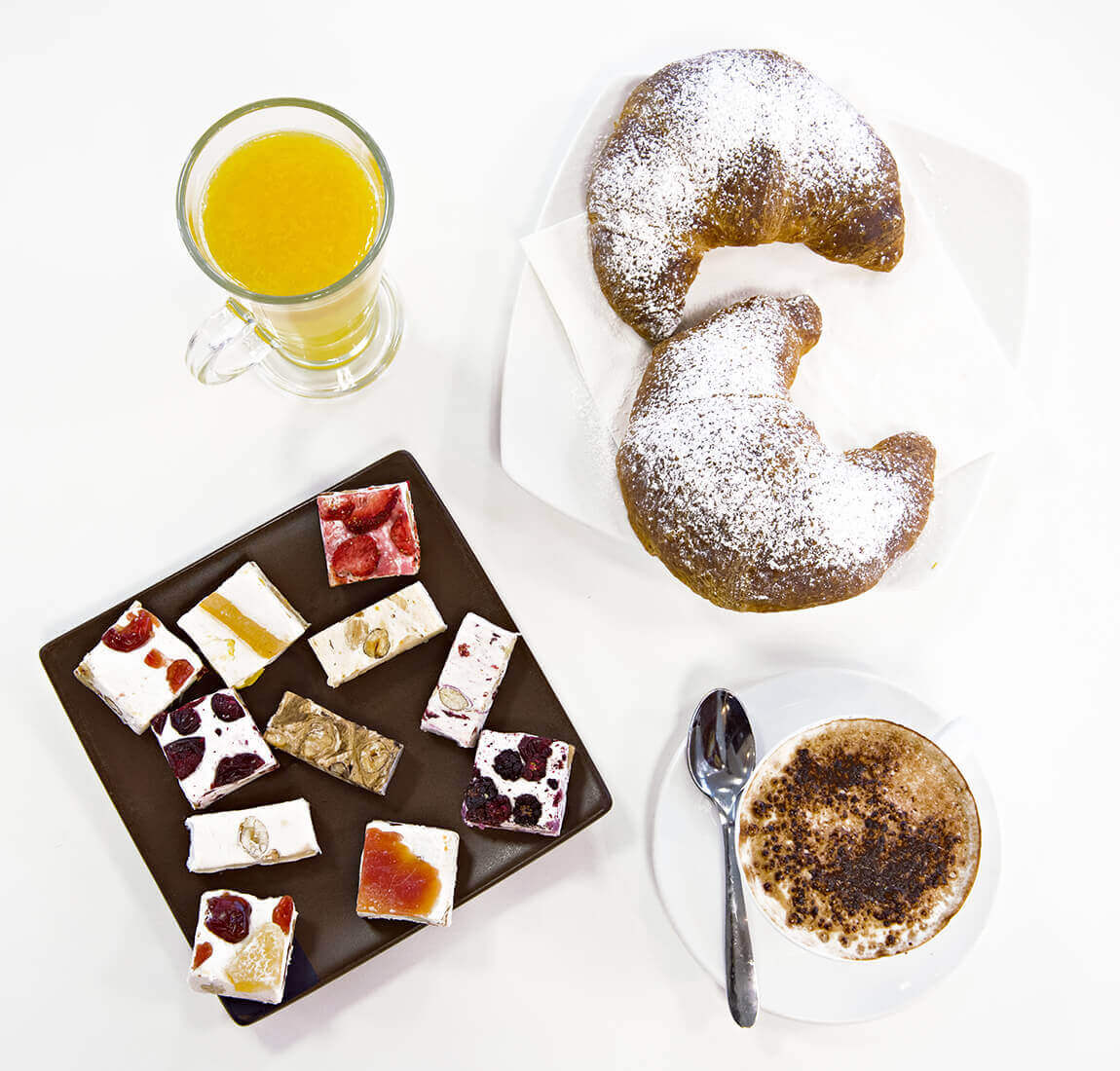 OPENING HOURS
From Monday to Saturdaynon-stop 7 am to 7 pmSunday8 am to 7 pm